Our Technology
ITERO SCANNER AND ORTHOCAD SERVICES
OrthoSmile is the first dental clinic in Pattaya City and the Eastern of Thailand that bring in the iTero Element machine and incorporating it into our dental treatment process in providing holistic pre-treatment assessment. Our Invisalign dentist, Dr. Ning Porndee, has received numerous awards: Invisalign Platinum Status since the year 2014, Platinum Elite status the year 2015 and now an Invisalign Diamond provider 2016 – 2017; the only Diamond provider in Pattaya City and the Eastern of Thailand for treating the most numbers of Invisalign cases.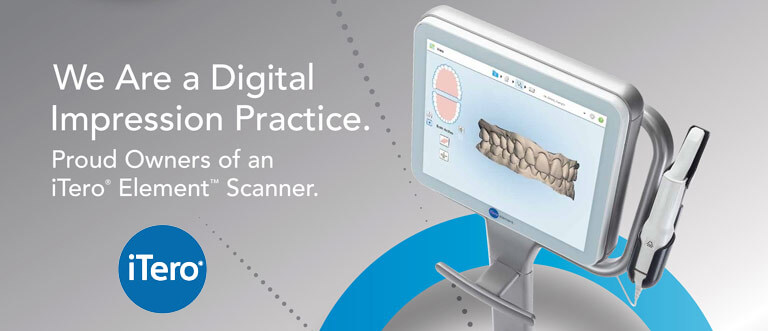 The new iTero Element Intraoral Dental Scanner, introduced in March 2015, is engineered to capture 6,000 frames per second, and the image sensor is designed to enable scan speeds that are up to 20x faster than the current iTero scanner, resulting in a real-time 3D visualization of the digital scan – ready in just minutes for viewing on a multi-touch screen. The iTero Element dental scanner is designed to offer two compact space-saving form factors, a 40% smaller and lighter wand that features built-in controls with integrated gyro technology for rotation of models on screen, as well as a 19" high-definition, multi-touch display. In addition, the ITO defogging system instantly defogs the wand without the need for air or extended warming. System features also include continuous scanning, color scanning, and automatic data saving without the need for battery back-up.
The iTero dental scanner's parallel confocal imaging technology uses optical and laser scanning to achieve a high level of precision and accuracy without powder or complicated hovering. The iTero dental scanner operates on a single platform designed to work with the iTero Orthodontic Digital Ecosystem, which enables digitized orthodontic workflows and the iTero Restorative Digital Ecosystem, which can enhance the accuracy and precision of the downstream restorative process with numerous third-party partners. The scanners are designed to give customers the best workflow with the Invisalign system and the exclusive Invisalign Outcome Simulator.
iTero dental scanners operate on an open architecture platform, providing dentists and labs with the ability to export custom and generic STL (stereolithography) files of their digital impression to use with other third party dental service providers. The 3D digital model file can be used for various procedures and services including milling of physical dental models for use by labs to create restorative units such as veneers, inlays, onlays, crowns, bridges, dental implant abutments, and dental implant crowns, Invisalign digital impression submission, digital records storage, or orthodontic diagnosis.
Invisalign Outcome Simulator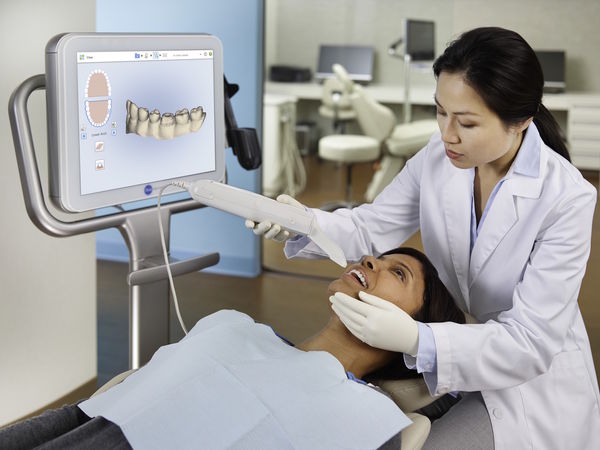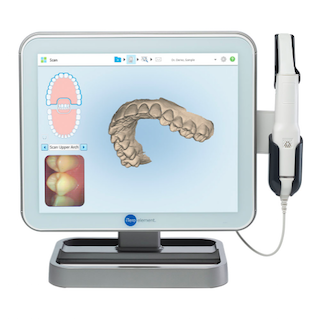 The Invisalign Outcome Simulator is a chairside application – powered exclusively by the iTero scanner – that doctors can use to help patients visualize how their teeth may look at the end of their Invisalign treatment. The dual view layout enables prospective patients to see their current dentition next to their simulated final position.
Future Dentist-FD managing software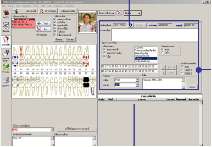 Dental laser from BIOLASE Technology
LaserSmileTM Whitening and Solf-Tissue Surgical Laser
LaserSmileTM System represents a leap in dental technology which has elevated the standard for cosmetic dentistry. LaserSmileTM whitening system was designed to utilize advanced dental laser technology. The laser is synchronized with a proprietary photon activated whitening gel, that is activated by the selective absorption characteristics of the TwiliteTM laser. LaserSmileTM system has been engineered with the most optimum laser beam characteristics to be used with the proprietary gel for teeth whitening.
LaserSmileTM : Benefits
Faster & Gentler, 24 minutes of total treatment time with just four minutes of actual laser activation
LaserSmile teeth whitening gel maximizes whitening effectiveness through advanced chemistry and laser-activated chromophores
Teeth whitening handpiece with pulse counter & countdown using quick and easy presets are streamlined and built into the unit
Numerous soft tissue applications including cosmetic gum contouring, crown lengthening, treatment of periodontitis and gingivitis
VistaScan: dental x-ray scanner
Since the introduction of conventional X-ray film development in dental medicine, Dürr Dental has been leading the way in diagnostics for dental surgeries. Digital X-ray with Dürr Dental offers dentists images with high resolution to meet all diagnostic demands. More than 40 years experience in the development of X-ray technology leads time and again to practice-oriented and innovative solutions.
The VistaScan Omni Plus imaging plate scanner makes image plate diagnostics even faster for dentists. The advantage: X-ray and scanning directly at the chairside with full flexibility in the image formats. The reusable VistaScan image plates are read out in top quality within seconds. There has never been a better time to change over to image plates.
Faster and more reliable diagnostics
When changing over from X-ray film to 'digital' image plates, the X-ray exposure procedure remains the same as before. However, the diagnostic reliability is increased thanks to optimum detail recognition and sophisticated software support. With the VistaScan you benefit from all of the advantages of the Dürr Dental image plate technology in its most compact form. The thin, flexible image plates are more comfortable to the patient and are particularly durable thanks to their special coating.
Anthos ergonomic dental chair
Technological developments and design aspects that increase the reliability of the individual components and the system as a whole.
The renowned reliability of Anthos dental units hinges on the use of carefully selected, appropriate materials. Careful design of each individual component, together with top-quality materials, ensures both long-standing reliability and excellent practicality.
Class B

Autoclave sterilization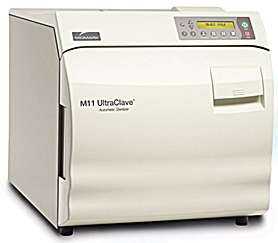 Your safety is our utmost concern. That is why we chose the most effective system of sterilization currently available: class B specification. This type of autoclaves meets and exceeds all European Union EN13060 requirements. Our class B autoclaves incorporate better steam penetration through fractionated pre-vacuum technology and can be used for every type of instrument (including previously hard to penetrate hollow instruments like dental handpieces). So our patients can rest assured that their safety is uncompromised.

The innovative qualities of the PIEZOSURGERY

-Micrometric cutting action for maximum surgical precision and intra-operative sensitivity.
-Selective cutting action for minimal damage to soft tissue, maximum safety for you and your patients.
-Cavitation effect maximum intra-operative visibility and a blood-free surgical site.
This innovative dental technology is very useful in dental implant surgery for example sinus lifting for dental implant placement, tooth extraction, bone splitting and bone grafting procedure, etc.
Osstell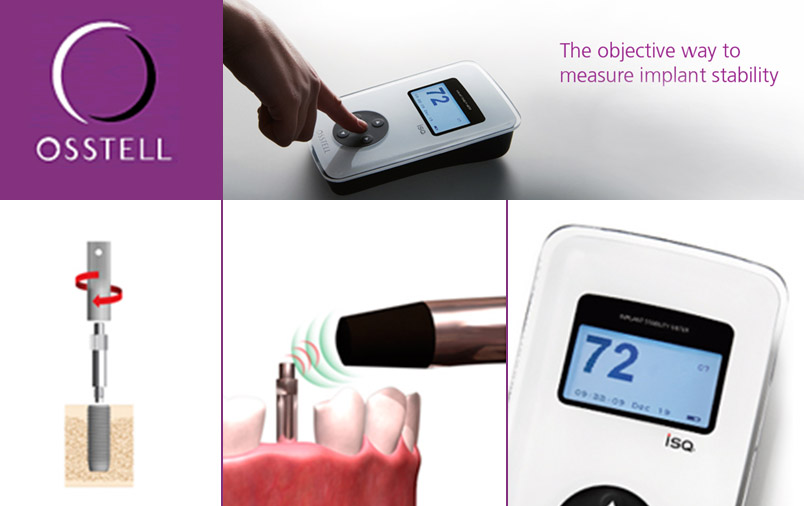 The degree of implant stability is hard to determine once the implant has started to integrate. Also, at placement, stability is difficult to judge objectively and the "tactile feeling" or torque measurements will not work as a baseline for future comparisons. Osstell meters make it possible not only to measure the initial implant stability, but also to monitor the development of osseointegration over time.
Benex: Atraumatic tooth extraction system

Benex®-Control (Root Extraction System) is ideally suited for the extraction of roots and root fragments in situations where conventional extraction using pliers would no longer be possible. Due to the innovative construction of the extractor, the root can be removed very easily in an extremely controlled way without causing injury to the jaw bone. This Benex®-Control tooth extraction system is ideal for atraumatic tooth extraction in immediate dental implant placement and ridge preservation or tooth socket preservation procedure.
PRF
Centrifuge
PRF (PRFM) describes a method of using all-natural platelet gel from the patient's body to stimulate bone and soft tissue growth for faster healing. It is very effective in speeding up the patient's healing process in dental implant and bone regenerative surgery.
Surgical applications in a Periodontal Office setting include guided tissue regeneration, ridge augmentation, sinus grafting, socket preservation, connective tissue grafting, periodontal surgery with osseous recontouring, bone grafting and even implant placement surgery.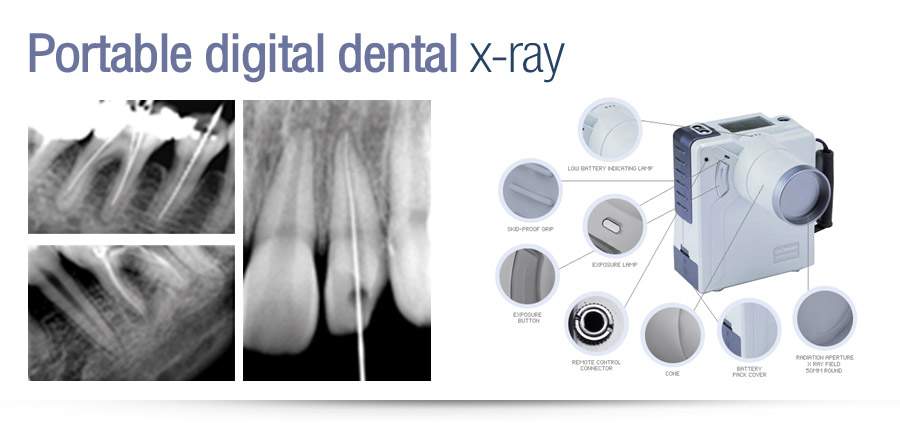 Portable digital dental x-ray improves dental radiography speed, convenience and quality. The Dexcowin DX-3000 technology provides the safest and highest quality handheld intraoral X-ray system.
An x-ray can be taken at anytime during dental procedures for verification, particularly in endodontic treatment and dental implant surgery. Dentists will have more diagnostic information for a continuous work. With the Dexcowin DX-3000 we can bring the x-ray to the patient, not the patient to the x-ray – The patient doesn't even leave the dentist chair! Saves time and improved workflow!
SuperEndo-Beta and thermoplastic gutta purcha
SuperEndo-Alpha2 offers the functionality of 3-dimensional root canal obturation, temperature control, convenience and ergonomics of a cordless function. Vertical root canal obturation was proved to decreases the possible risk of a root fracture.

NiTi rotary files: ProTaper (Dentsply-Maillefer) systems

Niti alloy files have quite simply revolutionised our ability to predictably clean and shape the root canal system. In an electric (torque-controlled) motor and endodontic handpiece.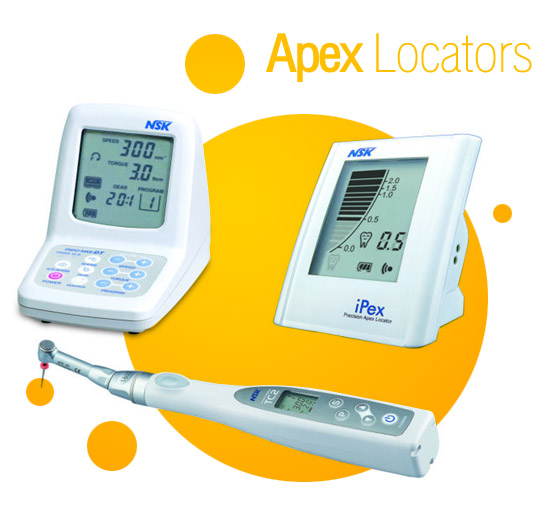 Apex locators have come along way in the last 10 years and now give a very predictable 'linear view' of a 3-dimensional root canal. We know that the apical constriction of a root is never at the radiographic apex, hence the dictum of working the average "1 mm away from the radiographic apex". This usually keeps us out of trouble. But, for absolute certainty the Root ZX II tells us exactly when we have reached the hallowed apical constriction in 90-95% of cases.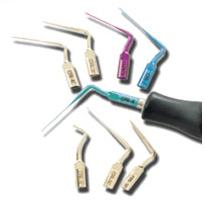 Ultrasonics
We now have the technology to be able to apply a certain finesse in certain aspects of our treatment with the help of specially designed ultrasonic tips. This is invaluable for careful removal of intracanal blockages, posts, separated files, or for penetrating through sclerotic dentine and opening root canal orifices, and microsurgery.