Welcome to OrthoSmile Pattaya




Smile with confidence at OrthoSmile...
At OrthoSmile Dental Clinic, we strive to provide professional services at comfortable and friendly ambience. We offer comprehensive dental care for patients in Pattaya and surrounding areas. OrthoSmile is fulled of unique specialists, advanced technologies and state of the art equipments. Our specialty services include orthodontic treatment (braces), cosmetic dentistry, dental implants, root canal therapy, crowns and bridges, etc.
Constructed with a friendly and homey environment, OrthoSmile Dental Clinic offers patients with soothing and relaxing atmosphere. Cozy armchairs, soothing massage, and entertaining movies are provided
At OrthoSmile Dental Clinic, we are dedicated to creating the ultimate dental care experience for you with confident smile and soothing soul.


OrthoSmile Dental Clinic will be temporarily relocated at the Dental Design Center Pattaya Soi 10 Pattaya Second Road. Meanwhile our new clinic is still underconstruction.

The Dental Design Center is the largest dental clinic in Pattaya that fully equipped with the newest dental technology. We are a digital dental clinic that utilize dental imaging and scanning technology. The latest iTero Element digital scanning machine and the 3D CT digital x-ray facilitate us to improve the quality of dental treatment, diagnosis and can significantly shorten the treatment time.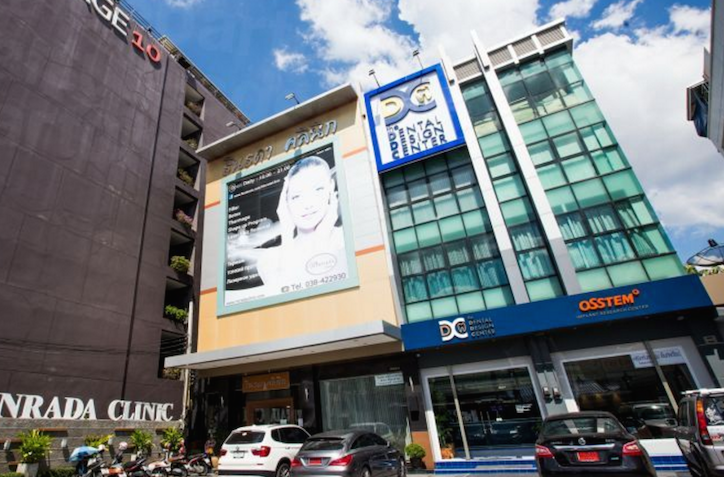 Our English-speaking professional dentist team at OrthoSmile Dental Clinic and the Dental Design Center are committed to your happiness, safety and comfort. We treat our patients with respect, honesty and professionalism. We thoroughly examine and understand your dental situation, and making accurate diagnosis with treatment proposal specifically to your dental needs. We welcome patients from around the world and are confident that we can meet all of your dental needs at a fraction of the cost.